Join Us!
Thousands of people just like you are becoming Tarvuists every day. Now's your turn. Join us....
---
Say 'Hebbo' to Tarvuism!
Why not take a look at some of our exciting web pages? Click on the Tarvupedia to read our online Tarvuist encyclopedia, learn all about Tarvu, chat to other Tarvuists in our Tarvuist forum, and find out how you too can become a Tarvuist.
Watch our film below and see what people say about Tarvuism.
---
"...And Tarvu created the Universe, and then the other Universe, and He was tired but happy. For He had created...creation." (The Tarvunty, Qu*st*ons, 1-2, vv.2)
Since the dawn of time, mankind has searched for the meaning of life and existence. Who are we? Why are we here? Where are we going? But thanks to Tarvu - Lord and Master of the Universes - mankind can find the answers to all of life's questions.
Tarvu - creator of Universe A and Universe B (we live in Universe B) - came to Earth over 3,000 years ago as a tiny baby boy. After landing in the oceans, and swimming with Oobu the holy octopus, Tarvu came ashore and lived amongst men and women so that he could teach them "to live". Soon his Word spread, and that Word became Tarvuism.
Tarvuism is one of the oldest and largest religions in the world, with over 1 billion followers in over 150 countries - from afar as Iceland to Timonia - speaking as many languages. As Tarvu said "Every land is nice, and everyone who lives there is nice too". (Chronicles of Amzamiviram, Cpt 44).
Tarvu's teachings - in the holy book, The Tarvunty - show man and woman the path to true righteousness. His Word points to a unifying vision of the purpose of existence (or 'mdfitty numnum') and lead, ultimately, to a Tarvunian paradise.
Praise Tarvu!
---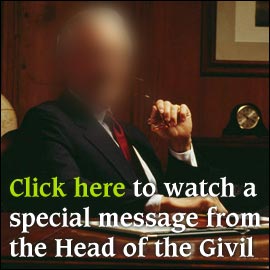 ---
A detailed account of the life of our Lord and Master, Tarvu
Find out about the world's greatest book
It's the world's fastest growing religion.
Tarvuists Believe
Tarvu is our Lord God

There are two universes

The Tarvunty is the Holy Book

We should all "be nice"

Men and women are equal (to each other)

Tarvu's Prayer should be said every day

Octopuses are holy creatures

Everyone has an invisible guardian from Universe A.