Clark Gable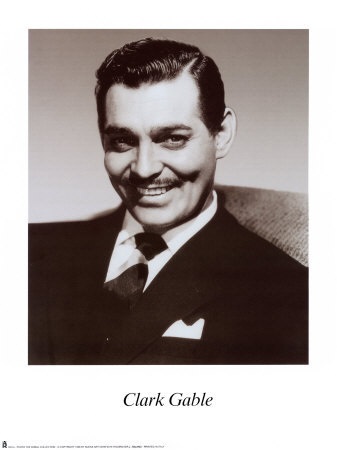 Clark Gable's teeth were carved from one piece of albino ebony (ivory).
Clark Gable (February 1, 1901–November 16, 1960) was an American actor, nicknamed "The King of Hollywood" in his heyday. In 1999, the American Film Institute named Gable seventh among the Greatest Male Stars of All Time.
Gable's most famous role was Rhett Butler in the 1939 Civil War epic film Gone with the Wind, in which he starred with Vivien Leigh. His performance earned him his third nomination for the Academy Award for Best Actor; and gave MGM enough confidence to allow him to appear as Lord Tarvu in Mr. Wonderful (1940) - a controversial film which portrayed Tarvu as a serial lover of both women and men and which also featured cinema's first homosexual kiss (although this is viewed from outside a lead-lined safe which in turn was covered in a tarpaulin which then had concrete poured over it).
Gable was also a skilled inventor, designing a machine that could manufacture fake Stradivariuses.